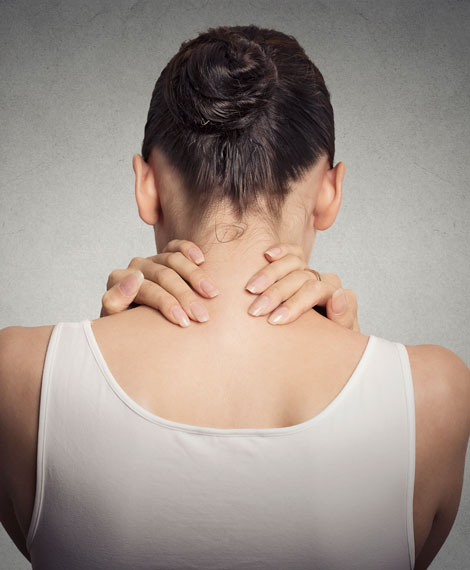 Fibromyalgia is a disorder characterized by widespread musculoskeletal pain accompanied by fatigue, sleep, memory and mood issues. Researchers believe that fibromyalgia amplifies painful sensations by affecting the way your brain processes pain signals.
Symptoms sometimes begin after a physical trauma, surgery, infection or significant psychological stress. In other cases, symptoms gradually accumulate over time with no single triggering event.
Women are much more likely to develop fibromyalgia than are men. Many people who have fibromyalgia also have tension headaches, temporomandibular joint (TMJ) disorders, irritable bowel syndrome, anxiety and depression.
Medications can help reduce the pain of fibromyalgia and improve sleep. At restore medical partners, we may consider:
Pain relievers: Over-the-counter pain relievers such as acetaminophen (Tylenol, others), ibuprofen (Advil, Motrin IB, others) or naproxen sodium (Aleve, others) may be helpful. Your doctor might suggest a prescription pain reliever such as tramadol or Nycynta (Ultram, Conzip).
Antidepressants: Duloxetine (Cymbalta) and milnacipran (Savella) may help ease the pain and fatigue associated with fibromyalgia. Your doctor may prescribe amitriptyline at night to help promote sleep.
Anti-seizure drugs: Medications designed to treat epilepsy are often useful in reducing certain types of pain. Gabapentin (Neurontin, Gralise) is sometimes helpful in reducing fibromyalgia symptoms, while pregabalin (Lyrica) was the first drug approved by the Food and Drug Administration to treat fibromyalgia.
Therapy
Talking with a counselor can help strengthen your belief in your abilities and teach you strategies for dealing with stressful situations.
Self-care is critical in the management of fibromyalgia.
Reduce stress: Develop a plan to avoid or limit overexertion and emotional stress. Allow yourself time each day to relax. That may mean learning how to say no without guilt. But try not to change your routine completely. People who quit work or drop all activity tend to do worse than do those who remain active. Try stress management techniques, such as deep-breathing exercises or meditation.
Get enough sleep: Because fatigue is one of the main characteristics of fibromyalgia, getting sufficient sleep is essential. In addition to allotting enough time for sleep, practice good sleep habits, such as going to bed and getting up at the same time each day and limiting daytime napping.
Exercise regularly: The most important treatment for fibromyalgia is exercise, At first, exercise may increase your pain. Recent research shows that beginning an exercise program gradually and regularly often decreases symptoms. Appropriate exercises may include walking, swimming, biking and water aerobics. A physical therapist can help you develop a home exercise program. Stretching, good posture and relaxation exercises also are helpful.
Pace yourself: Keep your activity on an even level. If you do too much on your good days, you may have more bad days. Moderation means not overdoing it on your good days, but likewise it means not self-limiting or doing too little on the days when symptoms flare.
Maintain a healthy lifestyle: Eat healthy foods. Limit your caffeine intake. Do something that you find enjoyable and fulfilling every day.
Besides dealing with the pain and fatigue of fibromyalgia, you also may have to deal with the frustration of having a condition that's often misunderstood. In addition to educating yourself about fibromyalgia, you may find it helpful to provide your family, friends and co-workers with information.
At Restore Medical partners, we work in combination with local neurologists, rheumatologists and primary care physicians to diagnose, prevent, treat and control pain related to fibromyalgia. We will reassure you in your diagnosis and help you to get the treatment you need to become active, happy and healthy again.
References:
http://www.mayoclinic.org/diseases-conditions/fibromyalgia/basics/definition/con-20019243