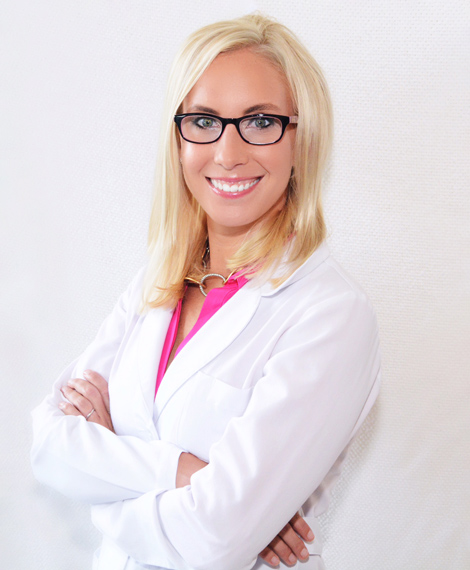 Lindsey Job, M.D.
---
Board Certified Anesthesiologist
Board Certified Interventional Pain Specialist
Bioidentical Hormone Replacement Specialist
Regenerative Medicine Specialist
---
Dr. Lindsey Job has always been passionate about Pain Management. Her achievements and traiing are a reflection of her pursuit of excellence in the treatment of pain syndromes. After medical school, Dr. Job's training focused on Interventional Pain Management. She completed her residency in Anesthesiology at Vanderbilt University in Nashville, TN. During her training, she was recognized for her commitment to patient care and was chosen to train at the most elite programs available, culminating in a fellowship at the renowned Northwestern Medical Hospital in Chicago, Illinois.
In subsequent years, Dr. Job pursued training in Bioidentical Hormone Replacement and Regenerative Medicine in an effort to help wean patients off high dose opioid regimens. Her wellness plans supplement the body with lost nutrients and help reduce the complications associated with high dose opioid medication management.
Dr. Lindsey Job is locally and nationally recognized as a leading, Board Certified Anesthesiologist, Board Certified Interventional Pain Specialist, Bioidentical Hormone Replacement Specialist, and a Regenerative Medicine Specialist. She has performed over 15,000 procedures in the past decade, constantly perfecting her techniques to tailor each injection to her patient's needs. Dr. Job's commitment to safety and successful patient outcomes is second to none.
Dr. Job has spent the last ten years providing care for patients suffering from chronic pain. Her medical practice offers a balanced combination of evidence based medicine and innovative treatments to reduce and often resolve patient's symptoms. Dr. Job believes it is her medical obligation to provide her patients with the most advanced, up-to-date and cutting edge treatment options available. This past year, advanced scientific research stimulated Dr. Job to offer stem cell treatments to her patients when all other modalities for pain control have failed.
Dr. Job takes a personalized approach to comprehensive pain management, and understands it is an evolving process; one that she has carefully developed to assist patients in taking that critical next step toward living a healthy, pain-free lifestyle.